See below our Immigration and Global Mobility Update, which shows the changes in global mobility and immigration from around the world over the past two months. We hope you find this information useful and we aim to continue to update you regularly.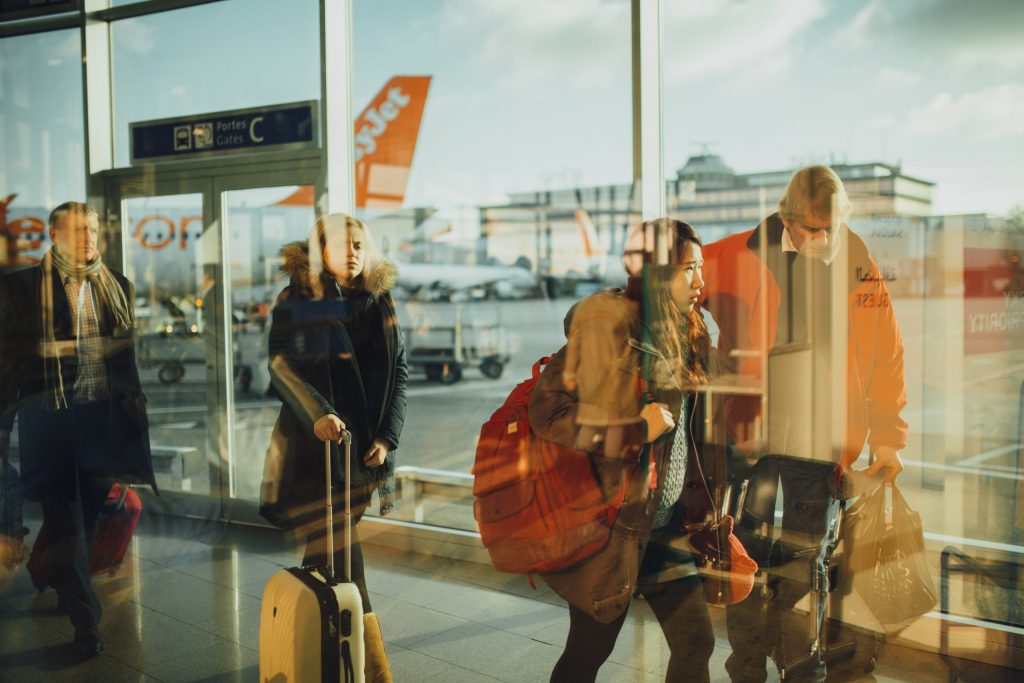 Austria
Displaced Ukrainians: Extension of the Displaced Persons Ordinance
The Displaced Persons Ordinance was implemented in March 2022 based on a European Commission council implementing decision and initially granted a right of residence for people from Ukraine until
3 March 2023.
After the European Commission announced in October 2022 that it would not propose a termination of the council implementing decision, the Austrian regulation will now be adapted. The right to temporary stay (without specific permission), including in cases of residence permits that have already expired, will thus be extended until
4 March 2024 without the need for a formal extension procedure. Through this measure the Austrian government aims to create legal certainty for displaced Ukrainian citizens and reduce administrative and cost burdens. The simplified access to the Austrian labour market for displaced Ukrainians will also be extended until 4 March 2024.
Birgit Vogt-Majarek, Partner, Stefan Burischek, Attorney-at-Law, Schima Mayer Starlinger Rechtsanwälte GmbH
Belgium
New rules for work authorisation for non-EEA/Swiss trainees
As of 1 January 2023, new rules apply to obtain work authorisation for a non-EEA/Swiss trainee or intern.
Whereas before authorisation could only be granted if the intern had graduated from an educational program, interns who are still studying may now also qualify. The intern can either be studying or have graduated within two years preceding the application Further, the maximum age of 30 years for interns no longer applies.
The internship must correspond to the qualification level of the intern and must be situated in the context of the intern's studies or degree.
The duration has been shortened to a maximum of six months but can be renewed for another six months in Flanders and in Brussels (not in Wallonia).
Proof of sufficient means of subsistence must be provided, along with proof of appropriate housing if the intern stays at a guest entity.
The single permit for interns must be granted within three months (as opposed to four months for others such as highly qualified employees).
Sophie Maes, Partner, Claeys & Engels
Representation allowances reduced for reimbursement of representation expenses incurred abroad
'Representation expenses' (i.e. expenses incurred by employees acting in a representative capacity) that are reimbursed monthly by employers on a lump-sum basis commonly vary between EUR 50 and EUR 125 per month. These amounts are generally confirmed as tax-free in a ruling by the Belgian tax authorities.
Without providing any legal ground, the ruling commission has imposed a limit of EUR 50 for each month in which the employee travels abroad and gets a reimbursement of representation expenses incurred abroad on the basis of supporting documents.
Sylvie Dumortier, Tax Partner, Claeys & Engels
Brazil
Simplification in the applications for the work residence permits and change of employer
The General Coordination of Labour Immigration has issued the following technical notes concerning applications for work residence permits:
Because of a change in legislation that prevents the National Civil Aviation Agency from issuing confirmation of the appointment of a Brazilian representative for foreign air companies, this document is no longer required for the representative's application for a residence permit.
When a foreigner with a residence permit for a definite term based on an employment agreement with a Brazilian company changes employers, the general rule is that a new application must be made during the initial definite term. However, once the initial residence permit is changed to one for an indefinite term, all that is required is a communication to CGIL and the Federal Police informing who the new employer is.
Maria Luisa Soter, Partner, Veirano Advogados
Chile
Travelers visiting Chile from China
Starting from 1 January 2023, all passengers arriving from China must show a negative result from a PCR COVID-19 test taken no more than 48 hours before their flight to Chile. The measure also applies to any travelers who have been to China in the seven days before their arrival in Chile.
Travelers will also be subject to testing upon arrival at the airport.
Marcela Salazar, Partner, Munita & Olavarría
Czech Republic
Extension of temporary protection and tolerance visa
Following the European Union's decision, the Czech Republic has extended temporary protection and the tolerance visa issued in relation to the war in Ukraine. This amendment extends the validity of temporary protection and tolerance visas until 31 March 31 2024.
To qualify for temporary protection extension, two steps need to be taken: (i) an online registration, which must be done before 31 March 2023 and (ii) a personal visit to the Ministry of Interior to get a new visa stamp, which must be done before 30 September 2023.
The tolerance visas are extended automatically; no action is necessary for persons with these visas. However, it is possible to get a new visa stamp, subject to prior appointment (e.g. for the purpose of travelling).
Ladislav Mádl, Attorney-at-law, Randl Partners
Europe
Croatia part of the Schengen area from 1 January 2023
Non-EEA/Swiss nationals need a Schengen visa (or may rely on a Schengen visa exemption based on their passport) to travel in the Schengen area for a maximum of 90 days in any 180-day period.
From 1 January 2023 Croatia is also part of the Schengen area. Visitors with a Schengen visa or exemption are able to travel to Croatia, but stays in Croatia are now also to be included in the '90 days' calculation.
The Schengen area refers to all the countries of the EU with the exception of Ireland, Romania, Bulgaria and Cyprus. It also includes Switzerland.
Sophie Maes, Partner, Claeys & Engels (Belgium)
Finland
Amendments to the Aliens Act extend the use of the long-term D visa
Students, researchers, employees in managerial positions and family members of these individuals can receive a long-term D visa in connection with a favourable residence permit decision; they no longer have to wait for their residence permit card abroad. A D visa can also be granted to residence permit holders residing abroad if their permit card has been lost, stolen or expired. In addition, young people from diplomatic families arriving in Finland are granted a temporary residence permit that is valid until they reach the age of 20, instead of the former age of 18.
These amendments entered into force on 22 December 2022. However, the application of the changes starts in two stages: a D visa can be granted i) to employees in managerial positions and their family members starting from 22 December 2022 and ii) to the other groups starting from 1 April 2023.
Theo Pynttäri, Associate, Dittmar & Indrenius
Emilia Lindgren, Associate Trainee, Dittmar & Indrenius
Ireland
Irish Government agrees, in principle, to develop single application procedure for immigration permissions
The Irish Government has agreed, in principle, that a single application procedure for employment permits and immigration permissions should be developed and that an Inter Departmental Working Group should be established to develop an implementation plan for consideration by the Government.
At the moment Ireland operates a multi-stage application procedure whereby non-EEA nationals must first apply to the Department of Enterprise Trade and Employment for an employment permit and then make a second application to the Department of Justice for immigration permission. A new single application process will eliminate the multi-stage approach and align with the European Commission's proposal for a recast Directive regarding single-permit procedures for employment permits and immigration permission for third country nationals. Its goal is to simplify immigration procedures, which would be very welcome in Ireland.
Declan Groarke, Associate, Lewis Silkin Ireland
Italy
New quotas for foreign workers
On 26 January 2023 the Italian Government published a decree that was approved on 29 December 2022, setting out the quotas for 2022 for non-EU workers to enter Italy.
44,000 slots are reserved for seasonal employees and 38,705 are reserved for non-seasonal employees and self-employed workers of certain countries detailed in the decree. Of the latter category, the vast majority of the slots (30,105) are for workers in the road transport, construction, hotel tourism, mechanics, telecommunications, food and shipbuilding industries.
The quota requests may be filed online starting from 9:00 CET on 27 March 2023. All requests must be filed before 31 December 2023.
Valeria Morosini, Partner, Toffoletto De Luca Tamajo
Kazakhstan
Kazakhstan eliminates 'VISA RUN'
Foreigners from visa-free countries can no longer infinitely restart the term of their permitted stay in Kazakhstan (in total 90 calendar days in each 180-day period) by way of short-term trips outside the country and back (the so-called 'VISA RUN'). Once the term expires and the foreigner leaves Kazakhstan, no further entry will be allowed until the end of the 180-day period from the first entry.
Alexandr Chumachenko, Senior Associate, AEQUITAS Law Firm
Poland
PBH visa can be extended in Poland
The popular 'Poland. Business Harbour' visa program is once again undergoing changes.
The new rules cover citizens of Ukraine and Belarus who cannot return to their home country due to humanitarian reasons. The solution enables them to apply for a type D humanitarian visa with a PBH annotation from Poland. This provision applies only to those who already have a PBH visa in their passports and officially live in Poland.
Applications are being accepted in Warsaw, Lublin and Poznan until 31 March 2023.
Michał Kacprzyk, Senior Associate, Head of Immigration & Global Mobility Practice, Raczkowski
Romania
Foreigner's new employment conditional upon former employer's consent in some circumstances
Foreigners employed based on a work permit, except for seasonal workers, may take up a new job with the same or another employer at any time during the period of validity of the single permit or the EU Blue Card. In such cases, the employer must obtain a new work permit for the foreign employee under the conditions of the law. Those conditions vary depending on whether it is a new job at the same employer or a new employer.
If no more than one year has passed since the registration of the individual employment contract with the previous employer, a new employment with another employer can be concluded only with the written consent of the previous employer. The written consent must be submitted by the new employer to the General Inspectorate for Immigration.
However, the previous employer's consent is not required if the termination of the previous employment was at the initiative of the employer, by agreement of the parties, or by the foreign employee's resignation due to the employer's failure to fulfil the obligations of the employment contract under the conditions provided for by the Labour Code.
Roxana Abrasu, Partner, Head of Employment Practice, NNDKP
Slovakia
Changes in employment of third-country citizens
Slovakia has adopted an amendment to its employment services legislation, which changed several rules regarding employment of employees from third countries in Slovakia. As of 1 January 2023:
The employer can employ a third-country citizen for training purposes before a residence permit is granted for a period of 8 consecutive weeks in a calendar year (rather than the prior period of 6 weeks). This applies so long as the employee has submitted an application for temporary residence for employment in a job for which he or she is trained, and other compulsory conditions are met (e.g. employment in a region with a labour shortage).
The employer can employ a third-country citizen who has applied for a renewal of temporary residence during the time from expiration of the validity of temporary residence until the final decision about the renewal application. This applies assuming that the application for renewal was filed in a reasonable time before the expiry of the temporary residence permit (90 or 30 days depending on circumstances).
The changes should bring a solution to practical problems, which were i) frequent inability to issue a residence permit during the shorter (6 week) training period and ii) situations where an employee who submitted a request for renewal of residence was allowed to stay but could not work.
Danica Černá Valentová, Partner
Marek Bugan, Senior Associate
NITSCHNEIDER & PARTNERS, advokátska kancelária, s. r. o.
Sweden
Proposed new salary requirements for work permit
To be granted a work permit in Sweden, a person must be offered a job with a salary of at least SEK 13,000 per month before entering Sweden. Since this monthly salary is considered below standard in Sweden, the government has recently presented a legal proposal to increase the work permit salary requirement. The proposal aims to strengthen the position of migrant workers in the labour market and counteract competition for low wages.
It is still uncertain when and if the regulation will be implemented. However, it is a relevant proposal to highlight since it may contribute to better terms and conditions for migrant workers in Sweden.
Annika Aus, Associate, Elmzell Law Firm
Turkey
Work Permit or Exemption Requirements for International Press Members
As of 1 January 2023, foreign press members who have been assigned to Turkey are required to apply for a work permit (for those working for an entity located in Turkey) or a work permit exemption (for those working for a foreign entity) in addition to a press card. The work permit and work permit exemption applications are submitted to the Ministry of Labour and Social Security ('Ministry').
Foreign press members who were previously accredited for the year of 2023 are likewise required to apply for a work permit or work permit exemption.
Previously, foreign press members obtained a press visa through the relevant Turkish Consular Post. Because a press visa did not confer lawful residence, they had to apply for a residence permit upon entering Turkey based on their press visas. However, as the work permit card now replaces residence permits for members of the foreign press working for a domestic entity, they do not need to obtain a separate residence permit after the law change. Those granted a work permit exemption must still apply for a residence permit if their assignment is longer than 90 days.
For both categories, after a visa application is filed at the consular post, the consular post will issue a reference number which must be used to file a domestic application with the Ministry. Upon issuance of the work visa or exemption and entry into Turkey, a Press Card application must be filed.
Ekin Yıldız AV, Bener Law Firm
United Kingdom
New exemption from immigration skills charge for some EU intra-company transferees
Starting from 1 January 2023, Senior or Specialist Worker route sponsors are exempt from paying the Immigration Skills Charge if:
the certificate of sponsorship (CoS) is assigned on or after 1 January 2023;
the worker is a national of an EU country or a Latvian non-citizen (nationals of Iceland, Norway, Liechtenstein and Switzerland are excluded);
the worker is being assigned to the sponsoring UK business by an EU-based business within the same group; and
the assignment is for no more than 36 months, as confirmed by the CoS start and end dates.
This will provide a cost saving for sponsors of some intra- company transferees where the assignment to the UK is for a relatively short duration and there is no intention for the worker to settle in the UK.
Andrew Osborne, Partner, Lewis Silkin
Ukraine
Military records abroad: new duties and obligations
Starting from 5 January 2023, foreign diplomatic institutions of Ukraine are obliged:
to keep military records of conscripts, persons liable for military service and reservists who are currently on temporary consular registration abroad (TCR);
to inform about the start of a new conscription for military service of people who are on TCR;
to facilitate the return of people who are on TCR to Ukraine in the case of mobilization and in wartime; and
to inform the relevant military offices and other responsible governmental bodies about the registration or de-registration of conscripts from TCR.
Valeriya Bezpala, Partner, Vasil Kisil & Partners